Browsing the internet isn't as safe as it used to be, and even then probably was not as safe as we'd all thought it was. Hackers are constantly crawling the web for vulnerabilities in website code to expose the privacy of individual users, and chances are if you have ever connected to a public WiFi hotspot you have been on the same network of somebody that was trying to attack it. Protecting your privacy with a VPN is one great way to prevent accidental leakage of your sensitive information.
The internet is a wonderful place, conveniently full of cat videos and multiplayer video games that can be downloaded for our enjoyment. Various social networks keep us connected with our friends when we're busy enjoying (or not enjoying) our daily routines, allowing us to display the persona of who we are. When this sort of privacy is taken away from you or suddenly intruded upon, things could quickly get out of control and may lead to something either as small as a rogue Facebook post, or something as awful as having your credit card or PayPal info publicly accessible by anybody. VPNs were created for this exact reason: they take all of our internet traffic and route it through something known as a 'secure tunnel', so nobody can see the information going in or out of it.
Will a VPN really protect my privacy?
Imagine this.. You're on your iPhone at your local Starbucks, and since you don't want to waste your phone's cellular data you decide it would be a good time to connect to their free WiFi. Since your phone is now connected to the wireless internet at Starbucks, you can easily and freely browse the web. Although, this means that anybody else connected to the same WiFi hotspot can indirectly see the information going in and out of your computer. Kinda creepy, isn't it? Thankfully many website developers are smart enough to secure your internet traffic using HTTPS when you are browsing their website, although this won't always stop somebody from making a successful attempt at accessing your information due to other methods of attack suck as man-in-the-middle attacks.
I heard that I can bypass website blocking too?
Yup! If your school or employer happens to be blocking a website that you want to reach, a VPN will mask the IP address of the website that you are trying to access and will confuse the firewall that would normally block it. The same rule applies for things like P2P file sharing that use torrent programs such as uTorrent, Transmission or BitTorrent.
How does a VPN work?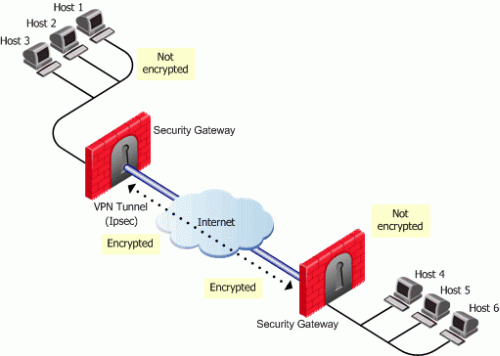 To make a long story short, VPN stands for 'Virtual Private Network', and in essence is exactly what it says it is: a virtual private network. Every computer on the internet is assigned what is known as an IP address, or a unique sequence of numbers than can be used to identify an individual internet-connected device or network. A VPN is a virtual network with its own unique IP address that all of your internet traffic is funneled through. It sounds very shady and scary, but in some cases it is so secure that not even the government can see what you're doing! Since your information is first encrypted and then relayed through another server (your VPN) first before accessing the server you are trying to access (e.g. Facebook.com),  if somebody were to try and view this information on your local network, it would be nearly impossible as the information is encrypted before it leaves your computer.
How difficult is all of this to set up?
Contrary to what many people may believe, it's actually pretty damn simple to set up a VPN on your computer, laptop or even smartphone. It's as easy as downloading the OpenVPN application and installing it to the desired device, then moving the profile of your VPN service to the application directory so that it could be loaded and used. Using a VPN is not free, but I've found a site that offers some really good prices for the speeds you get on the service.
nVPN offers their own high-speed VPN services starting at $6/mo ranging up to $60/yr, which is insanely modest considering the quality of service that they offer. There are other VPN sites that offer similar services, such as HideMyAss or PrivateInternetAccess, but the prices are higher and speeds tend fluctuate around 15mbps. nVPN is the only service that has proven to me a ~30mbps (3.75MB/s download) connection without sacrificing their speed. If you are interested in securing your internet connection and would like to order nVPN, you can get started by clicking here.
I bought a VPN, now what?
Decided to buy a VPN? Let's get that set up for you quickly, it shouldn't take more than a few minutes. If you decided to use nVPN as your service provider, this guide will outline the exact instructions in order to do so. If  you happened to decide on a different VPN service, this guide should be just as helpful to you.
Visit your providers website and login with the credentials that you were e-mailed. If you need to change the password or username for your account, I recommend you do it now to get it over with. Once you have all of your credentials managed, just follow the steps below for your cooresponding operating system:
Windows
Check whether you have the 32-bit or 64-bit version of Windows
Download OpenVPN through their official website, making sure to select 'Windows Vista and later' for your corresponding bit
Install OpenVPN once it is downloaded, and navigate to

"C:\Program Files\OpenVPN\config"

Go to your VPN's website and download the configuration files. For nVPN, they are located at the bottom of the 'Member Page'. Once you have the files, extract them into the directory from Step 3 and allow access if prompted.
Run OpenVPN either from the shortcut on your Desktop or by double-clicking openvpn-gui.exe in "C:\Program Files\OpenVPN\bin"

The program will minimize to your system tray on the bottom-right of your Start Menu as an icon of a computer monitor with a lock. Double-clicking it will prompt you for your VPN's username and password, which will then connect you!

Mac OS
Since there is no official OpenVPN client for Mac OS, you can download Tunnelblick here. It's still just as secure!

I recommend you install the 'Stable' version, as Beta versions are slightly more likely to have an issue.

Double-click the downloaded .dmg file. You should soon be prompted by an installation box.

When this box appears, hold down the 'Control' key on your keyboard and click the 'Tunnelblick' icon selecting 'Open'.
Another window will pop up, and selecting 'Open' again will allow you to open it.

Go to your VPN's website and download the configuration files. For nVPN, they are located at the bottom of the 'Member Page'. Once you have the files, extract them to a location where you will not lose them, such as your "Documents" folder.
Locate the OpenVPN configuration file that you have just extracted and double-click it, Tunnelblick will do the rest and convert them to be used with the program.

Tunnelblick should now be running and stored in an icon at the top of your screen. You can click it to access your VPN to login or quit the application. If you would like to return to the application at a later time, browse to your Mac's "Application" folder and simply double-click Tunnelblick!